Au Poste!
Quentin Dupieux, France, 2018
o
A man reports a murder in a police station, but becomes soon a suspect himself. During an interrogation that lasts all night, a detective tries to solve the case. The confined play of the interrogation and crazy dialogues is sometimes interrupted by illustrated worlds of memory and imagination.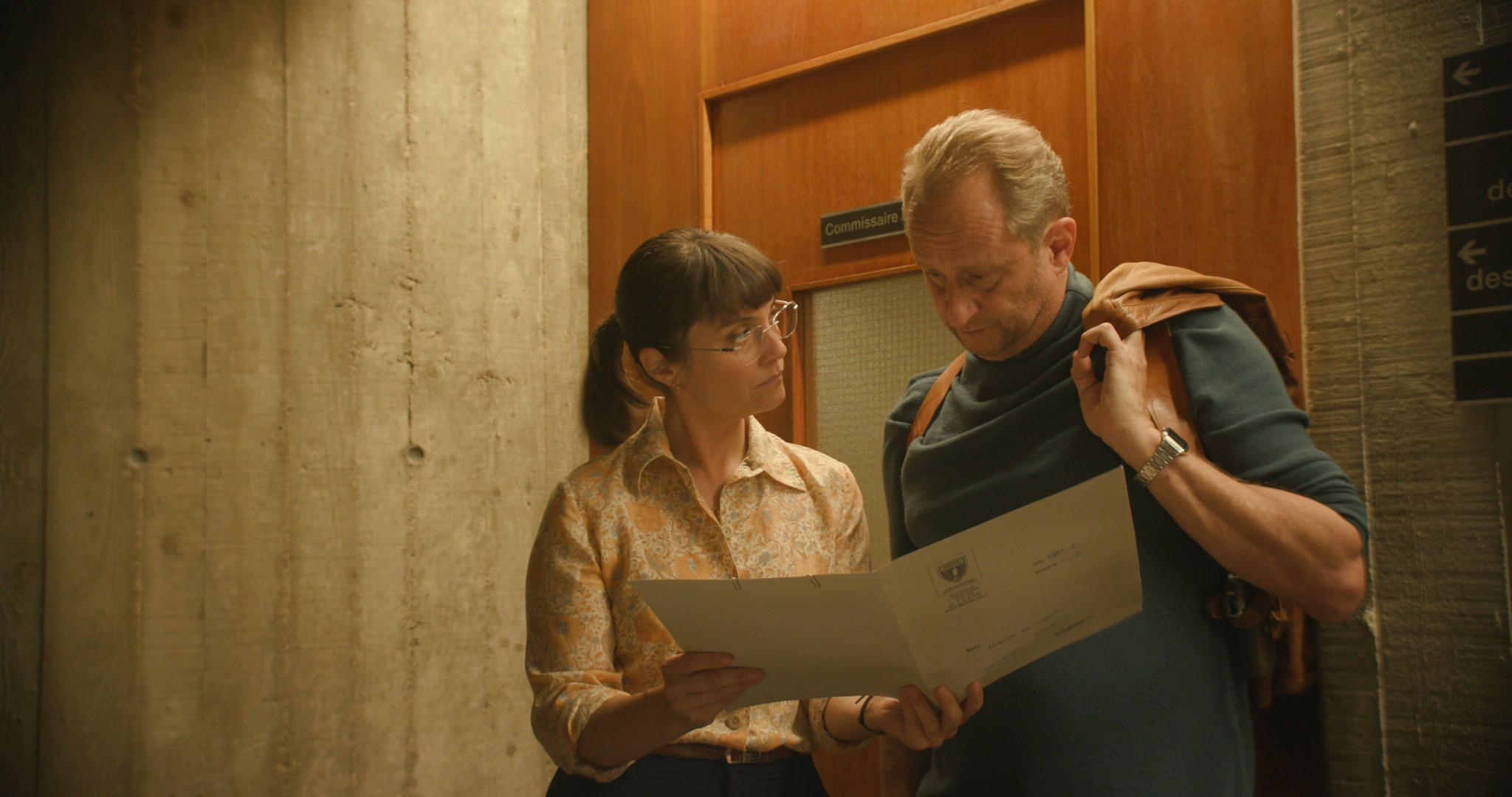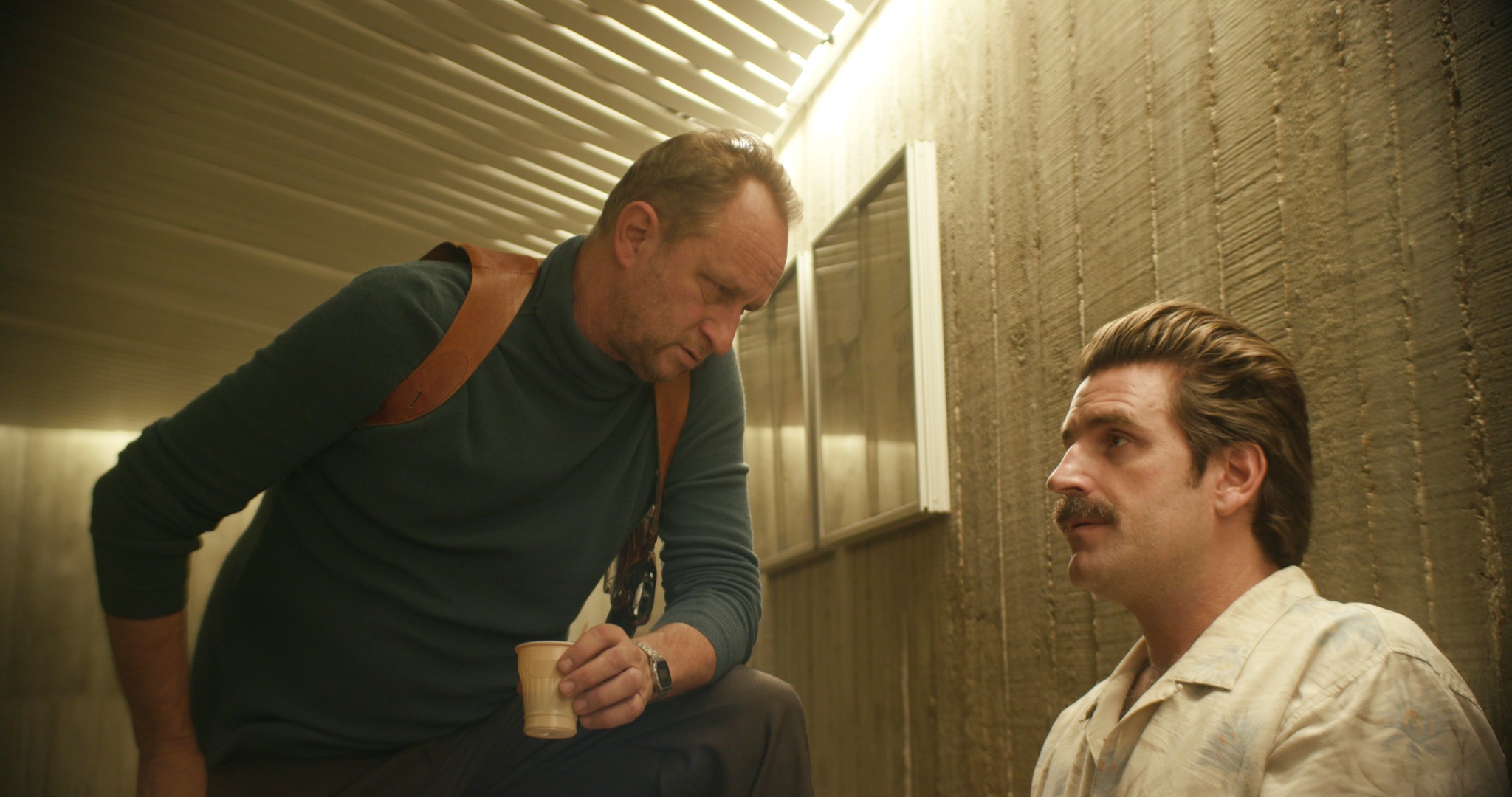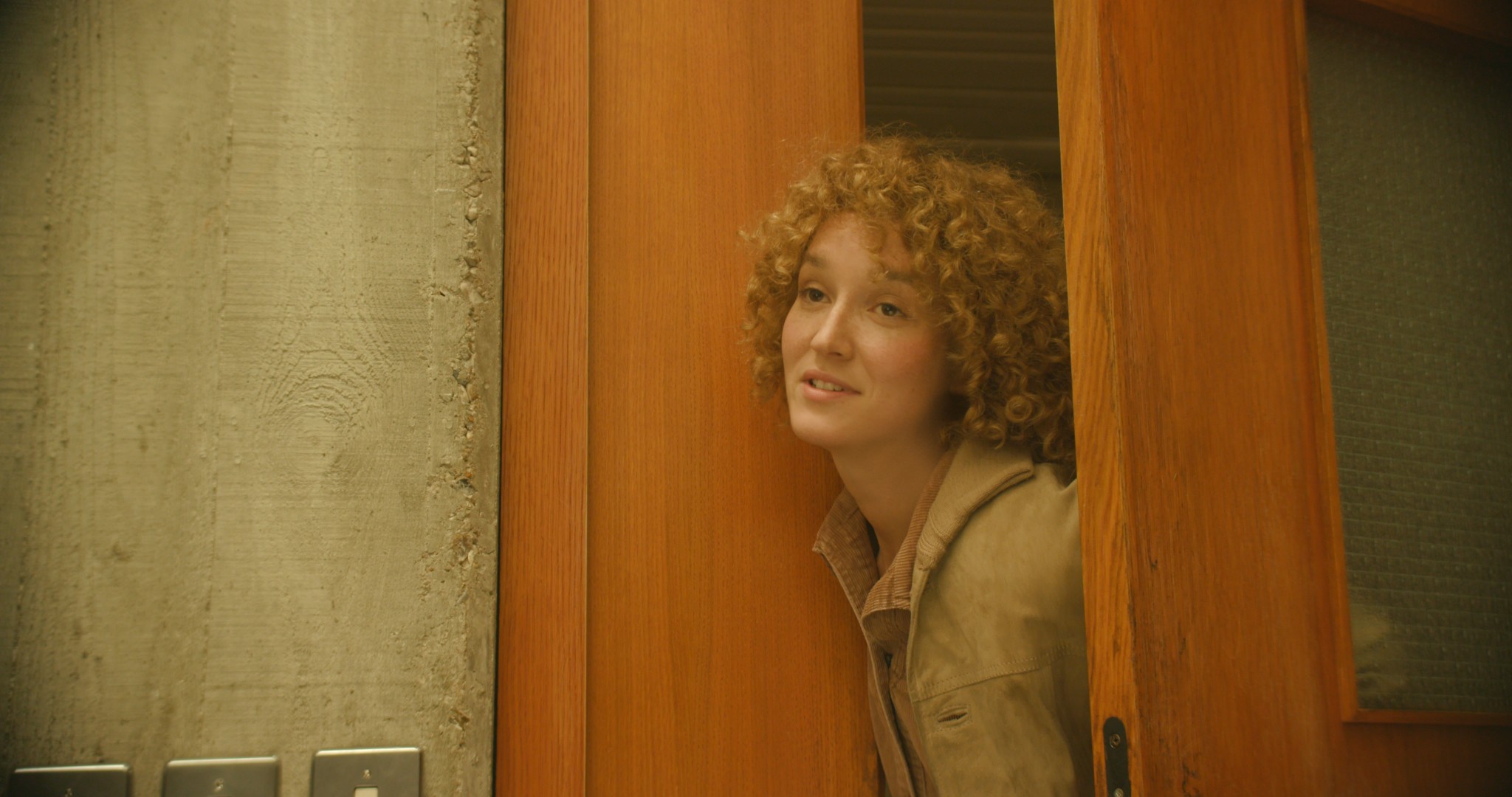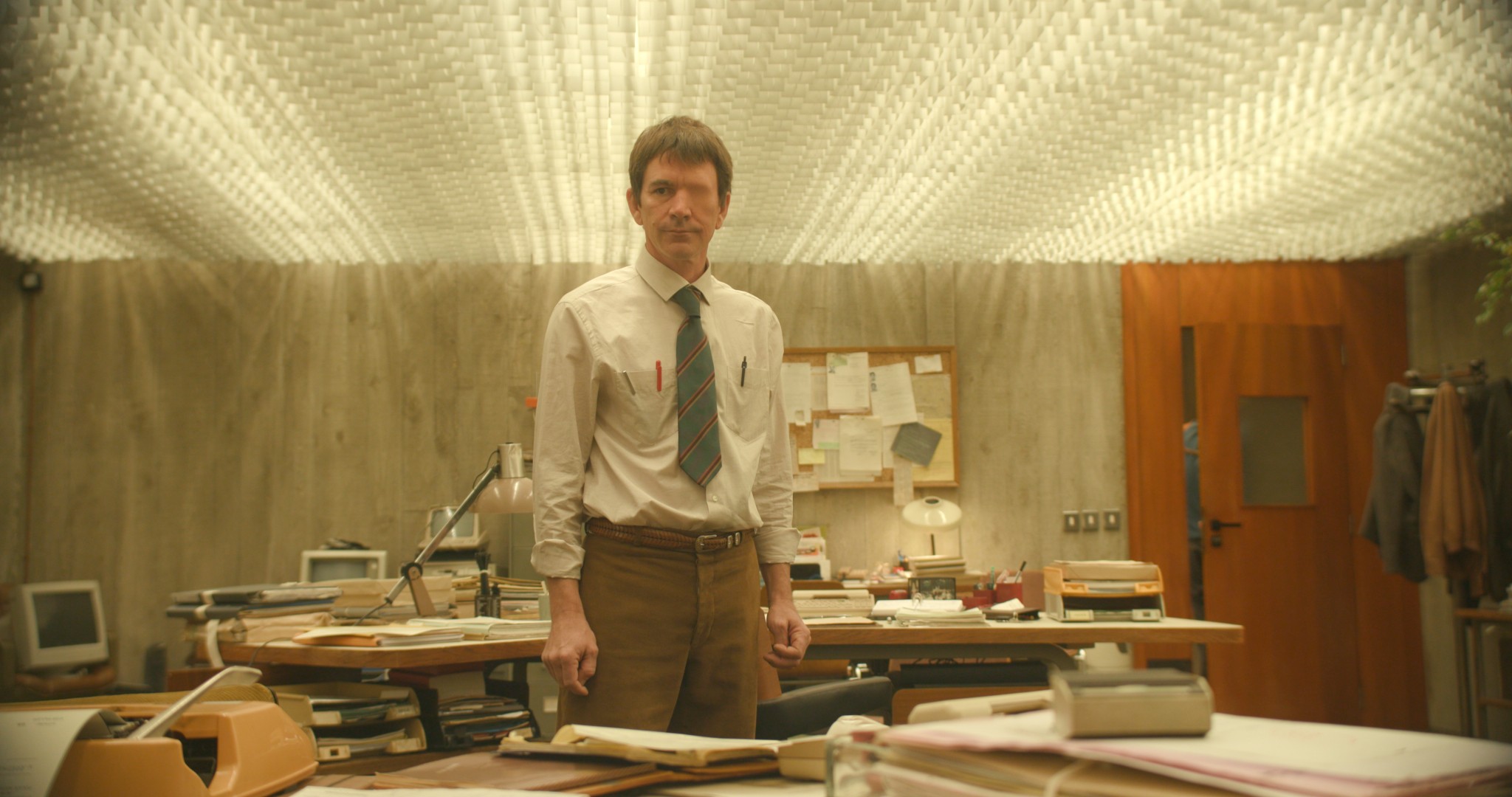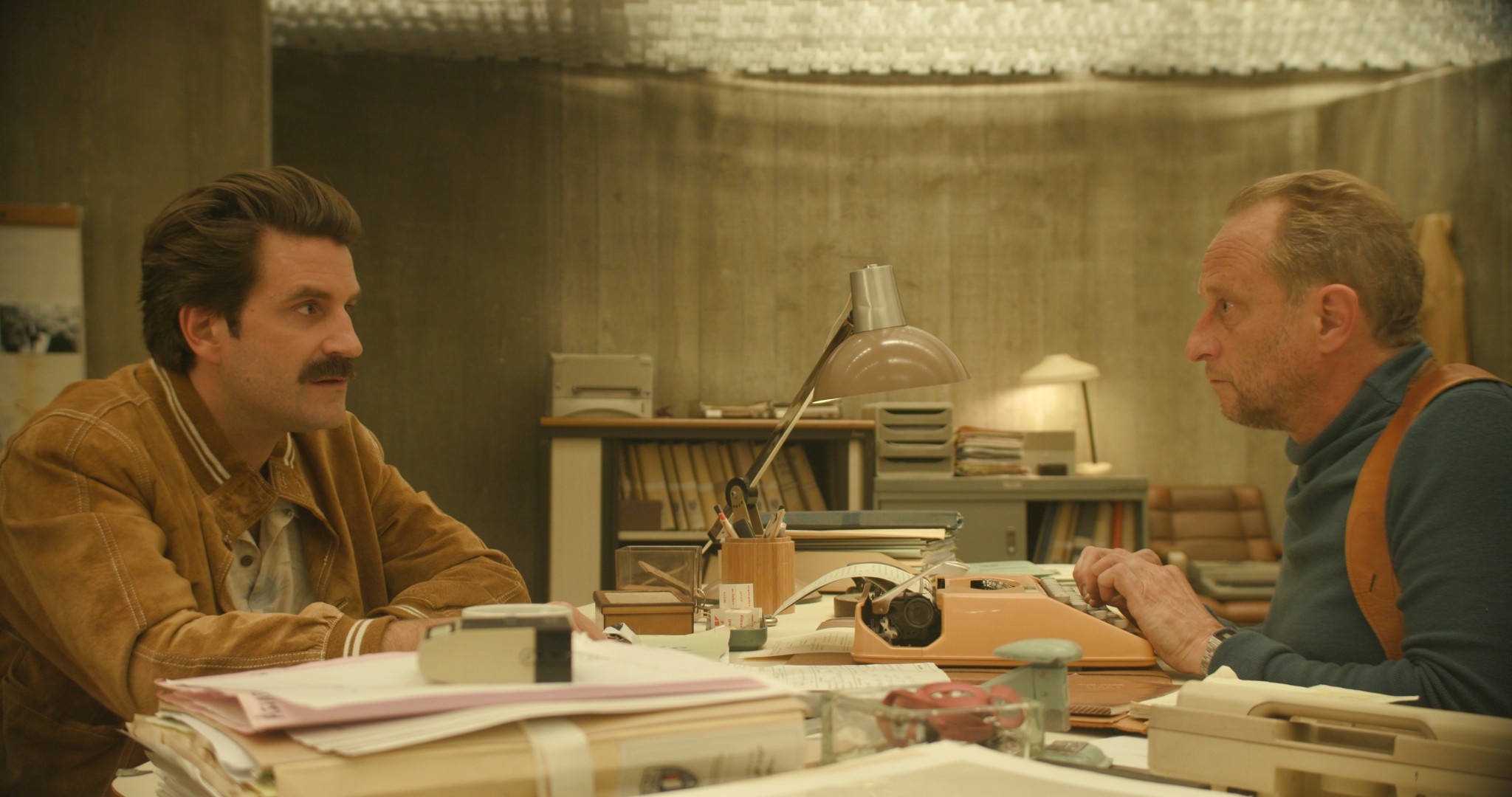 The Hollywood Reporter, 7/23/2018
8/8/2018
Irrsinn auf der Station
Ein normaler Krimi? Nicht so beim Film «Au Poste!» vom Regisseur Quentin Dupieux.
Nach einem absurden Prolog um einen nur mit einer roten Unterhose bekleideten Dirigenten wiegt uns «Au poste!» zunächst in falscher Sicherheit: ein alt­modisches, verschlafen anmutendes Polizeibüro, gefilmt in warmen Farben. Der zerknautschte Polizist Buron (Benoît Poelvoorde) verhört spätabends, kurz vor Dienstschluss, den des Mordes verdächtigten, aber seine Unschuld beteuernden Fugain (Grégoire Ludig). Es ist wie in einem Fernsehkrimi der 70er.
Die erste grössere Irritation schleicht sich ein, als sich ein anderer Polizist, der im Hintergrund vor der Schreibmaschine sitzt, zur Kamera umdreht: Er hat nur ein Auge, das zweite ist ihm offensichtlich mit digitaler Tricktechnik entfernt worden. Als Buron bald ­darauf ausgerechnet diesen auch sonst keineswegs vertrauen­erweckenden Kollegen bittet, in seiner Abwesenheit Fugain zu bewachen, ahnt der Mordverdächtigte, dass er eine lange Nacht vor sich hat.
Der neue Film von Quentin Dupieux («Rubber») zieht seine Kraft einerseits aus dem famosen Spiel seiner Hauptdarsteller und andererseits aus dem inszenatorischen Minimalismus. Die Geschichte wird immer durchgeknallter und erkundet spätestens dann, wenn Erzählgegenwart und Rückblenden sich in paradoxer Weise vermischen, surrealistische Gefilde; selbst die abstrusesten Wendungen leiten sich jedoch direkt aus der Verhörsituation ab.
Allein schon die Frage, wo man im Polizeirevier spätnachts noch etwas zu essen herbekommt, ist Anlass für eine ganze Reihe umwerfender Pointen. «Au poste!» ist ein kleines Meisterstück der subversiven Komödie: Gerade die vermeintliche Vertrautheit von Schauplatz und Erzählung sorgt dafür, dass man sich auf der Polizeistation in keinem Moment sicher fühlen kann.
abusdecine.com, 6/29/2019
Vidéo Club avec Quentin Dupieux
Rencontre avec Benoit Poelvoorde et Quentin Dupieux
Discussion entre Bertrand Blier, Quentin Dupieux et Riad Sattouf
Musikvideo: "Flat Beat" von Mr. Oizo (Quentin Dupieux)
Bonus
o
Vidéo Club avec Quentin Dupieux
Rencontre avec Benoit Poelvoorde et Quentin Dupieux
Discussion entre Bertrand Blier, Quentin Dupieux et Riad Sattouf
Musikvideo: "Flat Beat" von Mr. Oizo (Quentin Dupieux)
Review The Hollywood Reporter